Durable. Long-Lasting. Innovative.
BUILT-UP ROOFING ASPHALT
Trumbull Built-Up Roofing Asphalt (BURA) is a proven winner with roof consultants, building owners, architects, engineers, materials manufacturers and roofing contractors. Why? Long-life, durability and our commitment to innovation and constant improvement. For nearly a century, BURA has been one of our key product lines and that investment has led to innovative products.
---
The Benefits of
Built-Up Roofing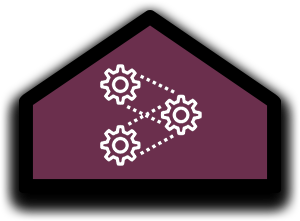 Longer System Life
Each ply of a Built-Up Roofing System contains a mat of glass fiber reinforcement; most single-ply systems contain no reinforcement at all. When multiple plies are combined and sandwiched between layers of water-resistant asphalt, the result is a longer lasting roof.
Limited Roof Movement
All roofs expand and contract. Single-ply roofs respond with elongation. But over time these systems can lose their elasticity, resulting in buckling, ridges and splits. A Built-Up Roof, however, limits movement with a high tensile strength in excess of the recommended 200 lbs./sq.in. The potential for fracturing is more or less eliminated, and the Built-Up Roof will last longer.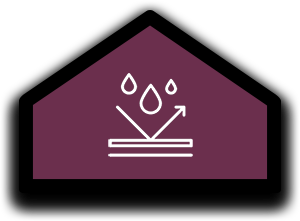 Water Resistance
Multiple layers of reinforcement offer multiple opportunities to prevent leaks. Single-ply membranes only offer one chance at preventing a leak. Plus, there's nothing quite like asphalt when it comes to making a roof resist water. Asphalt is the glue that holds a Built-Up Roof together. It also seals and protects the entire roof, delivering up to five times greater water-resistant thickness.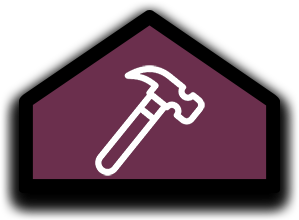 Easier Installation
On a hot Built-Up Roof, the multiple plies are fused together using hot-mopped asphalt to create a monolithic barrier. Every inch is firmly and completely adhered over the entire roof area, without the need for ballast or fasteners. Single-ply systems require ballast or fasteners because they are generally laid loose. But ballast (such as stones) increases structural load and can be blown off by strong winds. And fasteners create less stress points and additional opportunities for moisture leakage.
---
Our Products
TruLo Lo Odor
A Low Odor Built-Up Roofing Asphalt
TruLo Max
Which Reduces Fumes At The Kettle By Up To 90%
PermaMop
An Excellent Weathering, High Ductility, And Low EVTs Product That Can Be Used Like Type IV BURA