COR-A-VENT
For over 35 years, Cor-A-Vent has manufactured the roof ventilation products necessary to provide your home with the breath of fresh air needed to protect it inside and out, as recommended by the National Association of Home Builders. Since the V-400, the original shingle-over ridge vent, was officially introduced in 1976, Cor-A-Vent has been at the forefront of the attic ventilation market.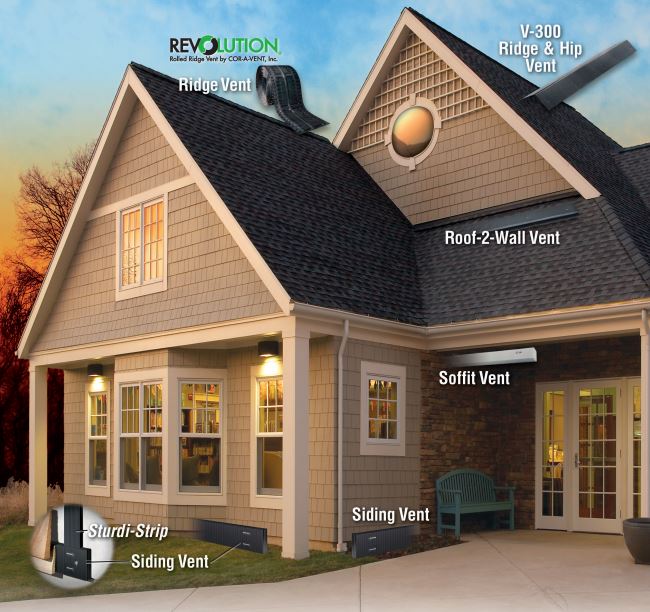 Cor-A-Vent has been a trusted name in home ventilation since 1976.

From the bottom of your siding to the peak of your roof, Cor-A-Vent, Inc, manufactures ventilation products to protect your home from damaging moisture from within and from without - From the Ground, Up!
Ventilation Products:
Ridge
Vents
Soffit
Vents
Rainscreen
Sliding Vents
Specialty
Products