A Trusted Name in Metal Roofing Since 1996
Whether youre interested in a hidden screw metal roofing package (commonly referred to as standing seam) or an exposed screw metal roofing package, you'll find details for our various metal roofing panels below.
Hidden Fastener Roofing
Also called standing seam, these systems have no exposed screws, making them the most weather-tight and maintenance-free systems. Standing seam is a good choice for commercial and high-end residential projects but require higher-skilled craftsmen and more labor costs for installation.
This 1 snap-lock system is a great option for many residential and light commercial applications. A contractors favorite and one of our best-selling panels.
A step up from a nail-strip system but still a snap-lock, this bold 1 profile delivers high end standing seam performance without a mechanical seamer.
The gold standard and a great choice for most commercial applications. Mechanically seamed. Superior strength, weathertightness and durability.
Exposed Fastener Roofing
Exposed fasteners systems use a specifically designed fastener with a sealing washer to fasten through the panels. These panels require less labor for installation and are an economical choice for many residential and some light commercial projects.
Durability combined with its ease of installation make this profile a great choice for many exposed fastener applications.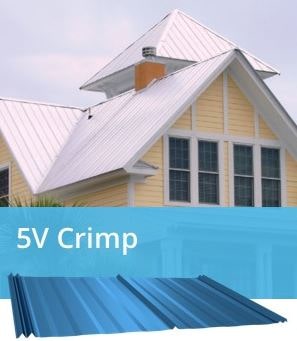 Get that traditional look of metal roofing from yesteryear with this classic exposed fastener roofing system.
Smart choice for many applications, particularly open-span framing and low-slope roofs. 3-foot wide exposed fastener system. Incredible strength and water-tightness.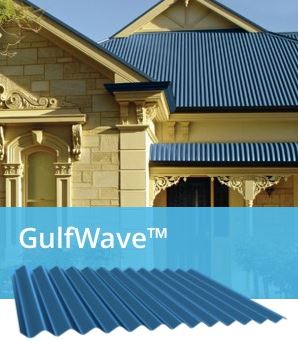 Ride the wave of architectural distinction with this 3/4 high rolling rib exposed fastener panel. Equally at home on your roof or as an architectural accent.
Stamped Metal Roofing
Check out our newest offerings to help achieve the look and feel of slate, shingles, or barrel tiles with the long-lasting durability of metal!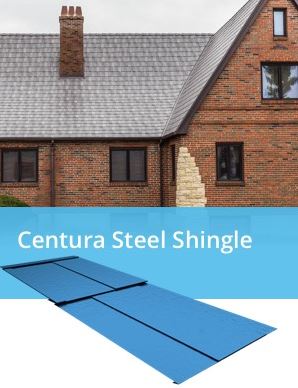 Designed to look like dimensional shingles or slate. Panels interlock on all sides and fasteners are completely concealed. Look and feel of slate or shingles with the long-lasting durability of metal.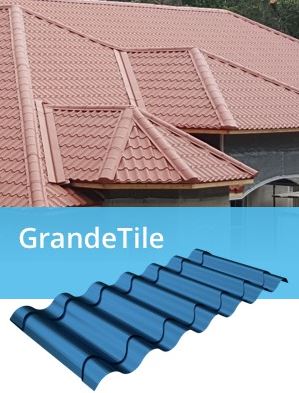 Unique and elegant barrel tile design made from aluminum alloy. Available in one- and two-course modular or full-length panels. Popular for residential, light commercial and mansards.
This panels concealed clips and four-way interlocking design create a near impenetrable shell of protection against extreme weather, making it a great choice for residential or commercial application.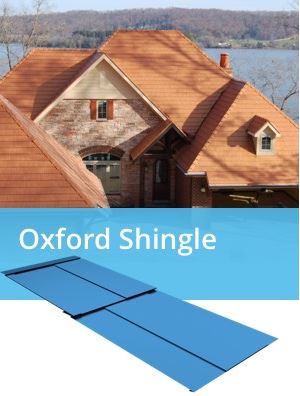 In a class by itself. Four-way interlocking panels provide ultimate wind performance. PVDF resin-based finishes retain color for years. Manufactured from 95% recycled content aluminum alloy.