SPECIALTY PRODUCTS
View our selection of specialty products. No job is too complicated with the right materials!
Choose From 4 Options:
Sturdi Starter
4-foot long x 1 1/4" wide x 5/16" thick (8 mm) profile extruded polypropylene plastic strip used as a starter strip behind the first course of fiber cement siding.
In-Vent
An on-the-rooftop intake ventilation product, when traditional soffit vents can not be used.
Purlin Vent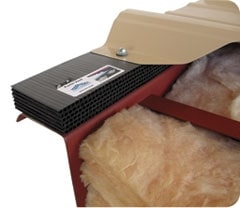 Provides cross ventilation both horizontally and vertically between the purlins.
Roof-2-Wall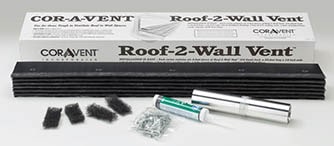 For the tough-to-vent detail where a pitched roof meets a vertical wall. It stops rain and snow at the point of entry.
STURDI STARTER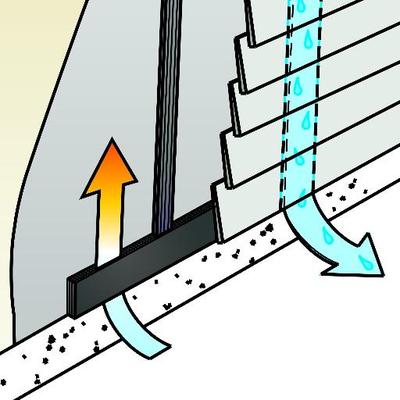 Sturdi-Starter replaces strips ripped from good planks of siding, saving the installer money and materials, time on the job and extra labor.
A prefabricated starter strip for use behind the first course of fiber cement siding, as well as above windows and doors
Saves money, time and labor no more cutting starter strips from good planks of siding
Durable and impact resistant Power nailable or install with staples or screws (use siding manufacturer's recommended fastener)
Easy-to-handle 4-foot strips install fast and clean
Made with heat resistant 5/16" (8 mm) thick polypropylene plastic lifetime warranty
IN-VENT
Low 1" profile easily concealed
6.75" NFVA per lineal foot
6 four-foot pcs. (64 lineal ft.) per carton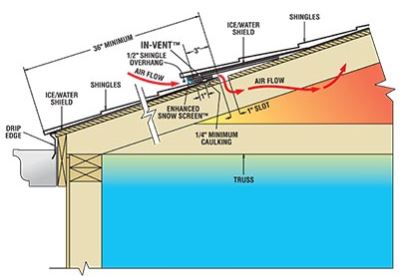 PURLIN VENT
Provides a thermal break with an R value of 3.1
Net free vent area (NFVA) of 40 sq. in. per 4' section
Made from thermally stable, crush resistant polypropylene (PP) sheets
Doesn't compress over time, so roofing & siding screw holes don't elongate and leak
Supplements ASHRAE 90.1 - 1999 Model Energy Code (MEC) requirements when vapor barriers greater than 1 perm are used
NAIMA, NIA and 2000IEEC call for cold side ventilation as a design consideration in controlling condensation and meeting required U values of the Model Energy Code
ROOF-2-WALL
Each carton contains six 4-foot pieces (24 lineal ft.) of Roof-2-Wall Vent, a 25-foot long x 14-inch wide roll of flashing, one bag of 2 1 /2" nails and four EC-400 Roof-2-Wall end caps. 8.5" NFVA