Quarrix
Flex Roll

|

most flexible ridge vent
When comparing your ridge vent options, Flex Roll provides proper ventilation, protection, and a neat and clean roof line all for an amazing Quarrix value. It may not be as tough as Rigid Roll, but Flex Roll fits the need for many roof types. Roll it, cut it, nail it - and Flex Roll is installed in 3 easy steps! No fittings, wrappings or connectors.
Contact Us
Benefits
Lightest Weight, Most Flexible Material
Flex Roll gets its lightweight, durable feel from being made of engineered nylon material versus a harder plastic. It is our lightest weight ridge vent when compared to Rigid Roll and Multi Roll.
Combats Weather with StormStop
StormStop membrane stops wind driven rain, snow and sleet. This patented filter shields your attic from weather, while still allowing air to flow freely. Because of the unique material and design of StormStop water is repelled and cannot penetrate. It works on stopping pests and bugs from entering the attic, too.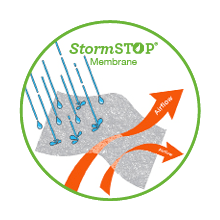 Product Specs
Compatible with asphalt shingles

Made from engineered nylon

Pitches from 3/12 to 20/12

1 3/4" coil nails included

19" NFA

7/8" thick

Widths: 11", 8"

20 ft. or 50' Rolls

Part # 80000, 80005, 80006
Download The Flex Roll Spec Sheet